Schools
Schools
This is a great place to start to help with your research about our primary, secondary, and higher education offerings.
Baldwin County Public Schools and Local University Sites
Baldwin County School Zone Map
Old Field and Dunmore Neighborhood Rezoning Information
Coastal Alabama Community College
Gulf Shores City Schools
Gulf Shores City Public Schools
Gulf Shores City Schools' Zone Map
Great Schools
GreatSchools is the leading national nonprofit empowering parents to unlock educational opportunities for their child.
GreatSchools' ratings and school information help parents find the right school for their family and improve schools in their communities. The thousands of articles, tips and interactive tools help parents support their child's learning and well being every day.
Families, community leaders and policy-makers turn to GreatSchools for the school information they need to guide children to great futures.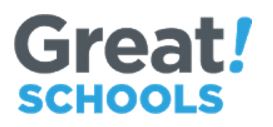 SchoolGrades.org uses an international standard of excellence to grade how well America's schools prepare students in core subjects.